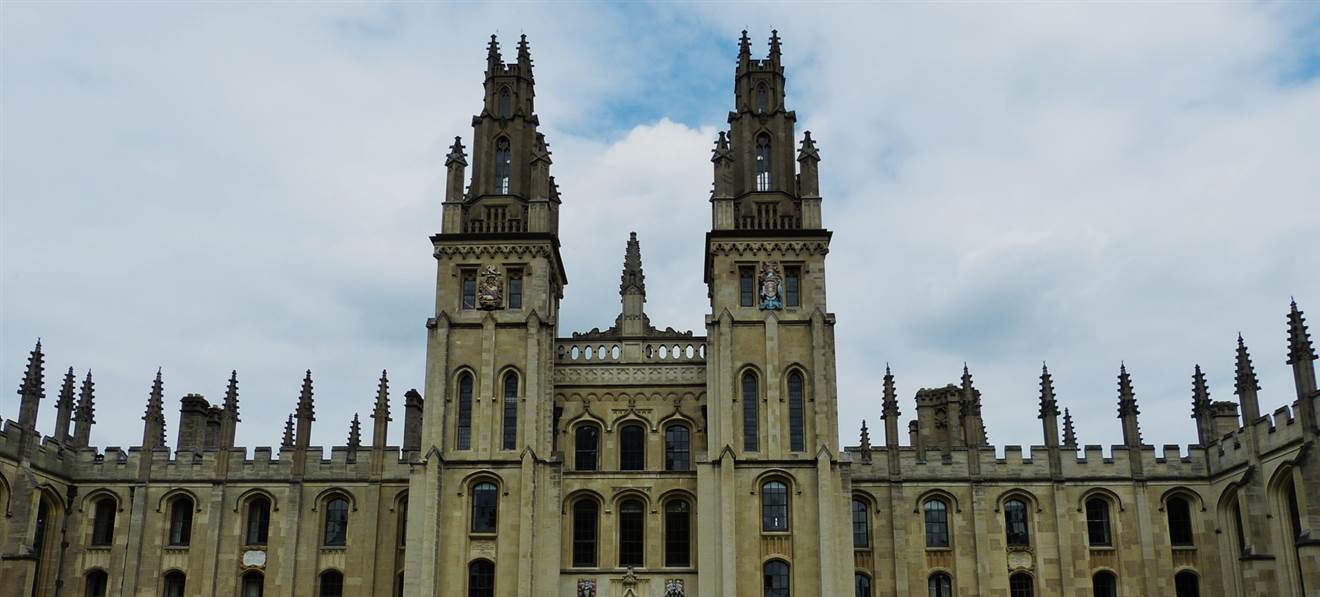 Windsor Castle, Stonehenge & Oxford
To product
A full day escorted Tour to Windsor Castle, the ancient monoliths at Stonehenge, and a walking tour through the University Town of Oxford.

Windsor Castle
Built high above the River Thames, Windsor Castle has been home to the Royal Family for 900 years and is still an Official Residence of the Queen. We visit the magnificent State Apartments*, still used for State occasions and Royal receptions. Take some time to explore the castle grounds and the fourteenth-century St. George's Chapel, one of the most beautiful examples of medieval church architecture in England and a burial place of kings and queens, including Henry VIII and his third wife Jane Seymour.
Stonehenge
Clouded in mystery, the ancient stone circle of Stonehenge is an amazing feat of engineering and the most important prehistoric site in England, but beyond its archaeological significance and possible astronomical role, Stonehenge is also a place of spiritual importance. Early legends link it with Merlin and King Arthur, but over the last hundred years the midsummer sunrise has attracted pagan groups and followers of the Ancient Order of Druids.
Oxford
This is the city of Dreaming Spires and home to the world's most famous university. Its colleges date back to the 13th century, an inspiration to generations of scholars including President Bill Clinton, and the authors J R R Tolkien, Lewis Carroll and C S Lewis. Your Evan Evans guide will take you on a walking tour to see Christ Church college, the Bodleian Library and the Sheldonian Theatre.
Included Highlights
Entrance to Windsor Castle and a tour of the State Apartments and St George's Chapel
Visit the ancient circle of Stonehenge
Walking tour of Oxford
First-class luxury Motor-coach and the services of a professional Tour Guide
VOX Radioguide®
The state of the art VOX Radioguide® system is used during the walking sections of this tour; guests are issued with a personal headset ensuring they never miss a word of the guide's commentary.
The VOX Radioguide system for Stonehenge comes with an interactive map and audio-commentary is available in 10 languages: Italian, French, Spanish, German, Polish, Russian, Chinese, Japanese and Portuguese'.

Admission to Windsor Castle and Stonehenge is included in the tour price. Viewing at Windsor Castle is restricted on Sundays. On rare occasions the State Apartments may be closed

Stonehenge is closed to visitors on 21 June for the Summer Solstice, we will drive past but may not be able to stop.

Days of operation: Daily
Tour Starts: 8.00am, Victoria Coach Station  (  164 Buckingham Palace Road, London, SW1W 9TP)
Finishes: approx 7.00pm, Victoria Train Station
Attention !

The State Apartments are closed on the following dates : 
13 April 
14 June
12 July
We will visit Queen Mary's Dolls House and St Georges Chapel instead. 
St George's Chapel will be closed on Sundays and the following dates:
10th and 13th of June

Please kindly note that Stonehenge will be closed to visitors on Monday 20th and Tuesday 21st of June, due to the Summer Solstice:
We will Avebury instead.
 As a working royal palace, the Castle is used frequently by The Queen for State ceremonies and official entertaining and opening arrangements may change with no notice. If we're unable to visit Windsor Castle, we will visit Hampton Court Palace instead. The Castle will be closed these following dates:
14.04, 25.12, 26.12